SUBSCRIPTIONS
Our coffee of the month club allows you to explore a wide range of Black Tucano coffees and expand your palate. It is a perfect gift for the coffee lover.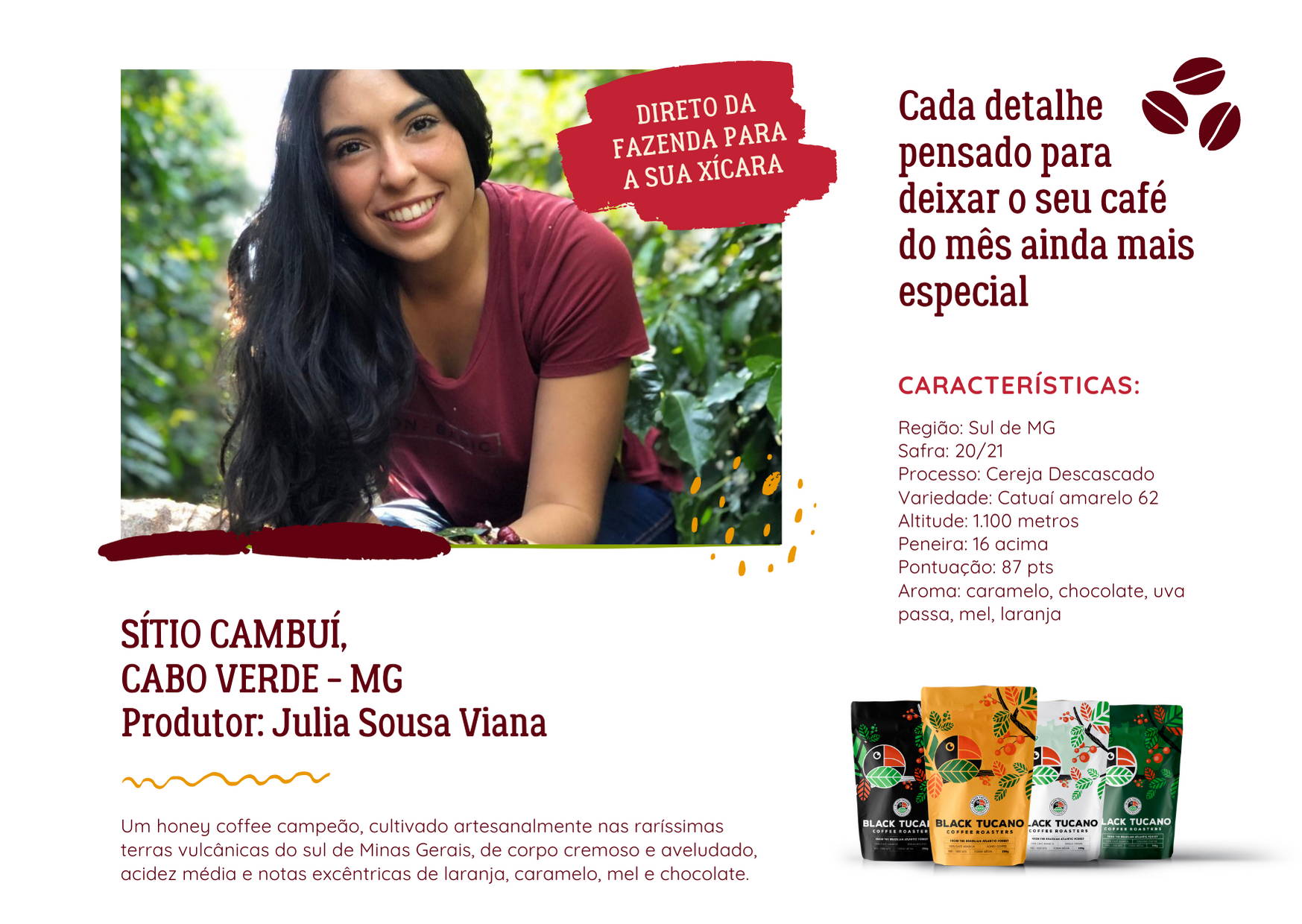 Para assinar, basta escolher a modalidade que melhor se encaixa com seu momento, efetuar o cadastro e o pagamento.
O que eu recebo ao assinar?
A cada mês você receberá uma caixa com 2, 3 ou 4 cafés especiais escolhidos por nós, sendo 1 exclusivo, além de um mimo especial e uma carta com informações sobre o café exclusivo do mês!
Quais as formas de pagamento?
Cartão de crédito, boleto, entre outros. A cada mês você será avisado sobre a renovação da cobrança de acordo com a forma de pagamento escolhida.
Posso cancelar minha assinatura a qualquer momento?
Pode sim, sem multas ou encargos financeiros. O cancelamento pode ser realizado no site, ou através do email admitida no ato da contratação da sua assinatura.